Customized design for fabrics storage by using a creative triple – frame of longspan shelving with zinc panels, which not only meet the storage requirements of customer but also saving the cost on shelving system.
The following is a project just built up for fabric factory in Africa.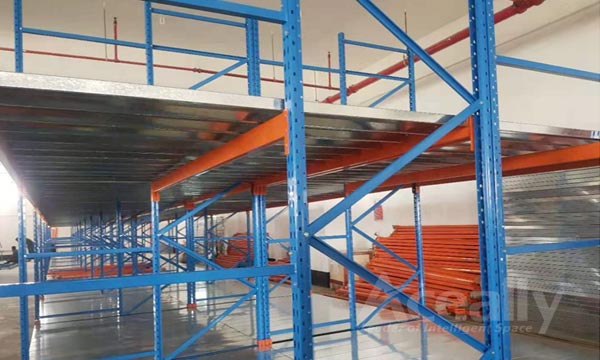 All galvanized plate sheet decking is completed light and durable choose for this type of shelving system .It is more and more popular and accepted by clothing or fabric factory storage needs. Beautiful powder-coating treatment, strong welding, corrosion resistance, no rust, easy to clean, no fading, anti-aging, durable and so on. For more information on specifications or special design , please feel free to contact us.