We had the year-end conference of Aceally production department on 20th Dec 2019. The conference mainly emphasized on the informations as below: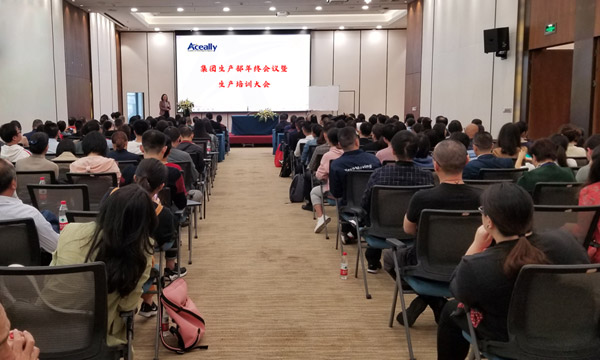 1.Aceally CEO oration. Victor thank you for all workers' effort & devote in 2019. Aceally spend 20 years to develop Warehouse Storage industry, base on the present and look to the future. Victor hopes Aceally will make a progress & grows in 2020 .
2.The rules and regulations of Aceally. Emphasized the rules and regulations for our customers and employees, as well as the welfare system. Aceally Create a win-win platform, welfare staff, return to shareholders and contribute to society
3.The management system of production department. The "5-S " management system: Seiri, Seiton, Seiso, Seiketsu, Shitsuke. Effectively manage the production factors of the workshop, improve the production site environment, and increase production efficiency.
4.The safety system of production. China's production safety policy is "safety first, prevention first". We must pay attention to the safety during the production, it's very important.
5.Emphasizes the production process requirements and necessary precautions of the workshop. Manufacture in meticulous, quality goods for eternity. And we need keep in mind the core value of Aceally: Sincerity, Happiness, Wisdom, Innovation.